Tanjirō Kamado, joined with Inosuke Hashibira, a boy raised by boars who wears a boar's head, and Zenitsu Agatsuma, a scared boy who reveals his true power when he sleeps, boards the Infinity Train on a new mission with the Fire Hashira, Kyōjurō Rengoku, to defeat a demon who has been tormenting the people and killing the demon slayers who oppose it!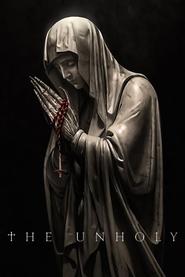 Alice, a young hearing-impaired girl who, after a supposed visitation from the Virgin Mary, is inexplicably able to hear, speak and heal the sick. As word spreads and people from near and far flock to witness her miracles, a disgraced journalist hoping to revive his career visits the small New England town to investigate. When terrifying events begin to happen all around, he starts to question if these phenomena are the works of the Virgin Mary or something much more sinister.
Tom the cat and Jerry the mouse get kicked out of their home and relocate to a fancy New York hotel, where a scrappy employee named Kayla will lose her job if she can't evict Jerry before a high-class wedding at the hotel. Her solution? Hiring Tom to get rid of the pesky mouse.