Long ago, in the fantasy world of Kumandra, humans and dragons lived together in harmony. But when an evil force threatened the land, the dragons sacrificed themselves to save humanity. Now, 500 years later, that same evil has returned and it's up to a lone warrior, Raya, to track down the legendary last dragon to restore the fractured land and its divided people.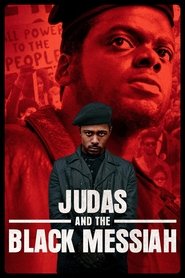 Bill O'Neal infiltrates the Black Panthers per FBI Agent Mitchell and J. Edgar Hoover. As Black Panther Chairman Fred Hampton ascends, falling for a fellow revolutionary en route, a battle wages for O'Neal's soul.
A group of friends think they found the perfect easy score - an empty house with a safe full of cash. But when the elderly couple that lives there comes home early, the tables are suddenly turned. As a deadly game of cat and mouse ensues, the would-be thieves must fight to save themselves from a nightmare they could never have imagined.