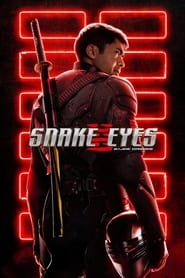 After saving the life of their heir apparent, tenacious loner Snake Eyes is welcomed into an ancient Japanese clan called the Arashikage where he is taught the ways of the ninja warrior. But, when secrets from his past are revealed, Snake Eyes' honor and allegiance will be tested – even if that means losing the trust of those closest to him.
Faced with the unexpected death of his estranged father -El Máscara- and the subsequent theft of his precious mask, Rubén -Mascarita- will find himself confronted with his past. Alongside his invincible bodyguard Tony "The Cannibal" and, an unexpected ally, he will have only one day to recover it and make amends with the memory of his father.
With the help of the "Dragon Sin of Wrath" Meliodas and the worst rebels in history, the Seven Deadly Sins, the "Holy War", in which four races, including Humans, Goddesses, Fairies and Giants fought against the Demons, is finally over. At the cost of the "Lion Sin of Pride" Escanor's life, the Demon King was defeated and the world regained peace. After that, each of the Sins take their own path.